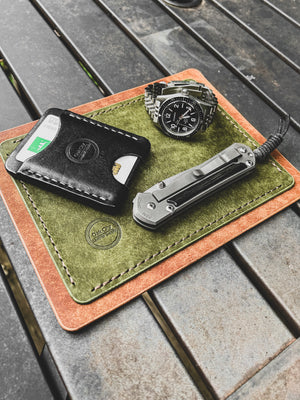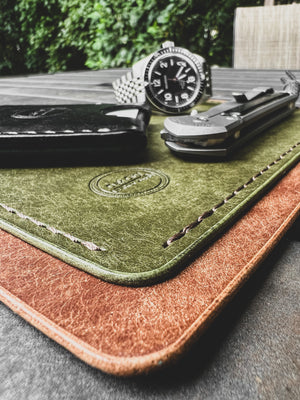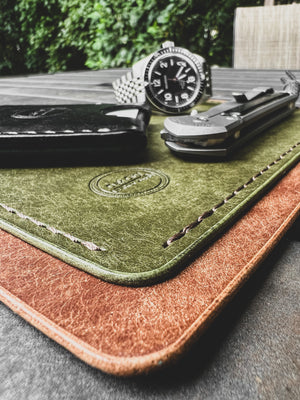 Valet Mat
Designed to display your favorite gear while protecting them as well as your desk.

These mats also double as a great work mat when disassembling your knives for cleaning or swapping straps on your watch.
Made from two layers of full grain leather  stitched together by hand.
Dimensions refer to the Primary Top Layer. Add 1" for border.
Primary = Top Layer
Secondary = Bottom/Outside Layer
Please email info@oakcityleathersupply.com or DM me on instagram @oakcityleathersupply for custom size requests.