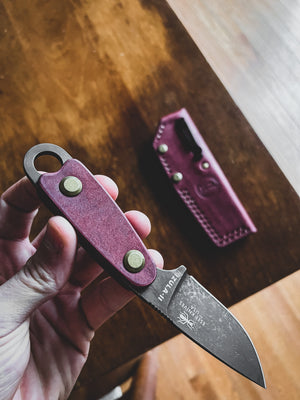 Esee Izula II Scales
The Leather scales for the GMF1 were a big hit so we decided to carry that into the famous Esee Izula II. These scales add excellent purchase to the handle and allow you to personalize your knife. 


Primary Leather- Outside Layer of Scales
Secondary Leather- Inside Layer of Scales
Set includes hardware to attach your scales. 
please use spacer from original scales to help hold scales in place.