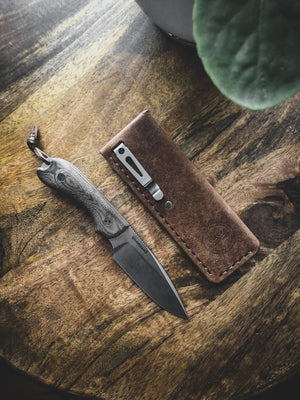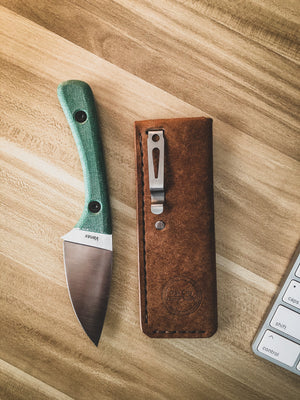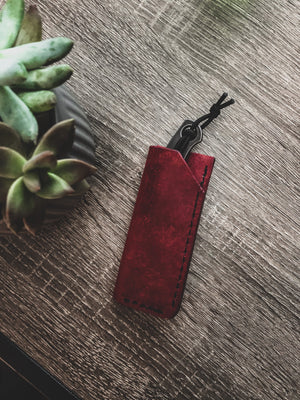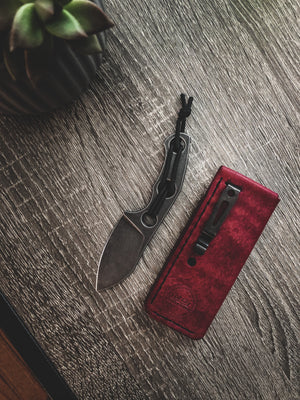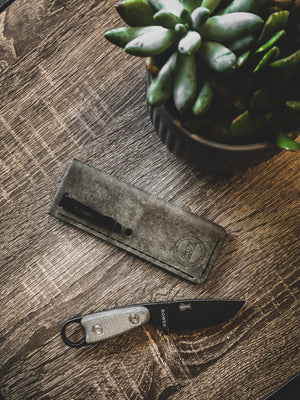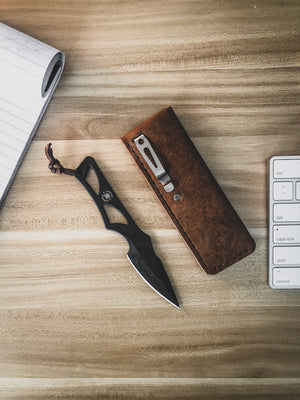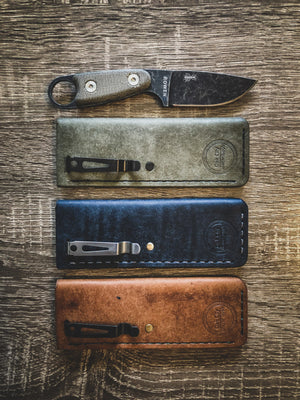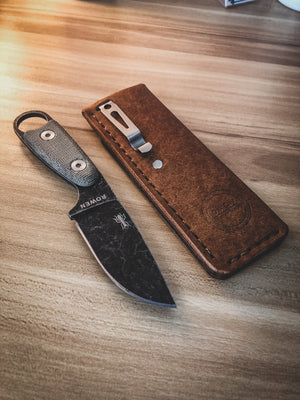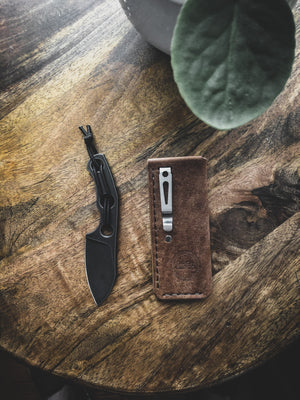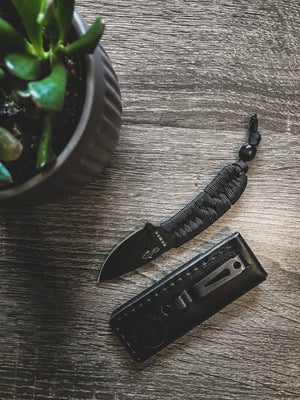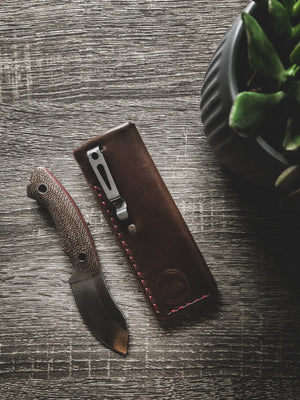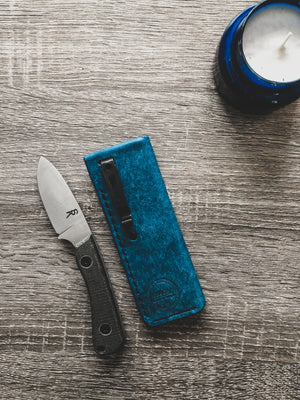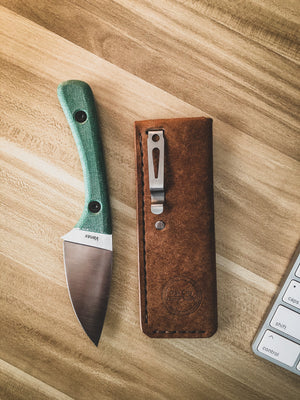 V1 Pocket Sheath (Knife Model)
These Pocket Sheaths are designed to help you carry your favorite EDC Fixed Blades more discretely inside the pocket while still giving you easy access. 
Each Sheath is made to order entirely by hand.
Be sure to choose your knife model from the drop down menu and select your customization options. 
If you are looking for the sheath to stay clipped in the pocket when drawing the knife, I recommend going with the Ulti-Clip Option. It will clamp onto your pocket whereas the standard clip acts more like a pocket clip on a folding knife.
Primary (outside layer)
Secondary (inside layer or welt)